But there's one little (big) situation: you are not sure how to conduct speaker outreach.
We know it can seem a bit intimidating, especially because speaker outreach is one of the most crucial parts of your virtual summit checklist! But don't sweat it- with our powerful techniques and practical resources, you'll have a solid lineup of sponsors in no-time; you'll be able to magnetize even more attendees and speakers to your event!
Here is a breakdown of what we'll be covering in this complete guide on speaker outreach:
How to find viable speakers

How to incentivize speakers

How to invite speakers and lock them into your event


1. Find Speakers for Your Virtual Event
To find viable speakers, you must do the following four things that we will go over in depth:
Conduct a vision alignment test to see if they will be a positive force for your event

Consider the value you are offering to speakers

Use practical tools to find speakers in your niche

Take advantage of the contacts you already have
Perform a Vision Alignment Evaluation
Make sure you do this before you start reaching out to potential speakers. Answer the following questions with your team on your search to finding viable speakers.
Who can provide relevant content for my attendees?
That is, who is already providing this content? I'm sure you'll start with a few people in mind but you must also do your due diligence. Find out who is ranking for the subject matter on Youtube, Google, Instagram, LinkedIn, Twitter and podcasts.
Think about who has run a successful webinar and brought outstanding attendance in the past? Who has the biggest active following on these platforms? This brings us to the next umbrella question...
Who has the ideal target audience for this topic?
Make sure your speakers have audiences with semantic interests similar to those around which the event will be focused. The ideal target audience is also a loyal audience that will attend if the speaker promotes the event.
Who has the proper brand authority that could help make the event more credible?
You want to make sure that the brands you have speaking at your event are credible and become an extension of your marketing and promotional efforts. That being said, we must tackle the last question...
What kind of rewards are they looking for?
Are the speakers you hire simply looking to gain brand awareness and access to qualified leads? Are they looking for data collected from your event? Maybe even monetary compensation, like a flat-fee or an affiliate commission? This all depends on your pricing strategy for your virtual event (free, one-time fee for entrance, all-access passes, advertising, etc.)
Regardless of your answer to this question, there are speakers out there for you. Keep reading to dig deeper.
Gauge Your Speakers Expectations
It's no secret that value-adding speakers are the reason that people sign up for virtual summits in the first place. The problem is that high-value speakers are often extremely busy people, and sometimes they come at a cost.
To understand how much you can offer speakers (in the form of ROI or actual liquidity), you MUST FIRST consider whether or not you will monetize your virtual event or if you are planning on getting a big name sponsor to fund it.
Because many people have yet to participate in (or might not have even heard of) virtual events, it's better to understand and be clear about your budget up front to avoid any awkward conversations.
Don't get me wrong, there are plenty of speakers who will exchange their time for lead data and other incentives you'll read about below, but some speakers and their teams will not make an exception unless there is a good ole fashioned monetary exchange.
If your strategy is to land a name-brand headliner, it might be worth it for you to allocate a decent part of your event budget for one keynote speaker that will open the attendee floodgates and thus bring forth even more quality speakers looking to be identified with their brand.
Use Tools to Find Speakers in Your Niche
Don't shoot in the dark for speakers! Take advantage of social media, ranking tools, and even your own attendees to find eligible speakers by using the following tools:
Buzzsumo

: Type in a keyword you are looking for (i.e. Content Marketing) into the search box in Buzzsumo to find the most shared articles on the subject. Check out the authors and do research on them.

Social Media

: Dig through hashtags on Instagram, Facebook, Twitter, and LinkedIn to find influential voices.

Survey Attendees

: You might be surprised by doing a quick survey during sign up that your attendees already have eligible speakers in mind. Use SurveyMonkey or Google Forms to create a simple poll of expectations and even potential questions for speakers.

Followerwonk

: You can use tools like Followerwonk to breakdown your potential speaker's following and influence on Twitter. Log in with Twitter and insert your potential speaker's handle. You can see how influential their following is in graphs like this: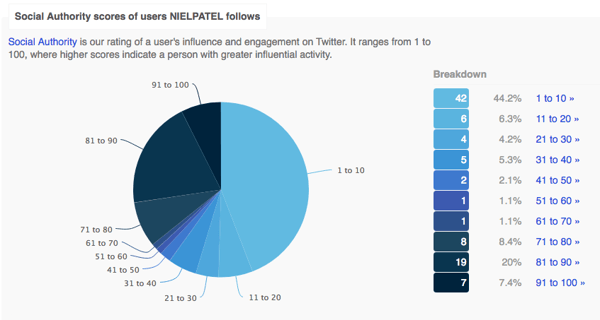 Make Use of Your Network
Listen up- sometimes all you need to narrow down speakers is a quick inventory of your current connections. You haven't spent years networking and link-building for nothing!
If you have a mentor or know someone who is reputable (positively, I might add) and well-connected in your industry, don't be afraid to reach out to him/her to see if they can make the connections for you!
Do this by taking the following steps:
Find out who your contact knows/is well-connected with who fits your event's profile

Make a list of 5-10 people

Send your contact an e-mail with the list and an e-mail template (like the one we offer below) asking him to forward it on

Tell your contact to CC you

Start collecting speakers today!
We'll include more on how to reach out to speakers below!
2. Incentivize Speakers to Present
Once you've found viable speakers for your event, it's time to whip out the big guns. Before reaching out to them, understand the value of the offer you are about to extend. Consider the following 4 things:


Use Expected Turnout to Attract Speakers
Your leverage as a brand and event completely depends on the number of attendees you expect to sign-up, aka the number of qualified leads speakers can expect to generate.
First, because you can incentivize speakers to reach a larger audience.
Second, because you can share the coveted lead data you generate, along with other extremely valuable data extractions that virtual events offer.
Alternatively, you can leverage attendees by creating affiliate promotions…


Offer Affiliate Commissions
Another way to incentivize speakers is by doing the following:
Create a personalized landing page for the speaker

Tell the speakers to share the event

Collect the number of sign-ups (sales) they generate
Pay them an affiliate commision (i.e. 20% of sales generated)
It's that simple! You can even send them the personalized graphics, materials, and social media launch calendar with specific dates and times to post. The easier you make it for speakers to become promoters, the more attendees you will rack up.
However, if access to your event is 100% free, you can take the following strategy...


Extend Access To Lead Data
As we mentioned above, speakers and sponsors usually participate in virtual summits for one fundamental reason: lead generation.
Offering certain speakers or all speakers access to your lead data can be even better than monetary benefits. You can also package the data and charge speakers access for it, depending on your strategic goals.
In addition to lead data, you can offer the following...


Offer Unique Content Placement
Depending on the virtual event software you use, there will be different advertising opportunities that you can either leverage or sell. Let's take a quick look at some of these: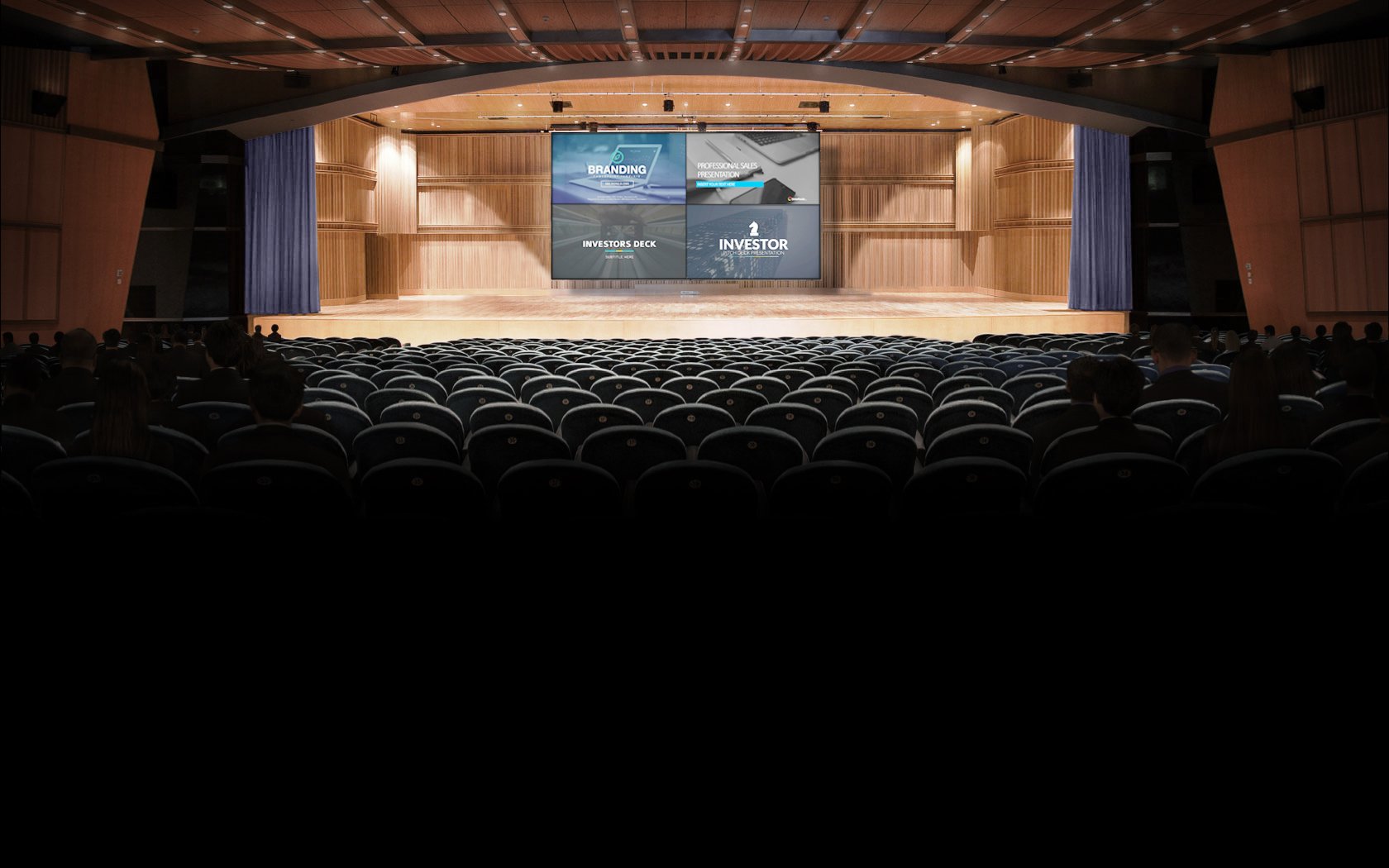 Prime Speaking Time: Being a keynote speaker at a large virtual event is no trivial accomplishment. This is great PR for professionals that reeps long-term ROI. You can offer "main-stage" keynote speaking opportunities in a virtual auditorium or a spot on a main-stage panel discussion.
Additionally, you can offer speakers public or moderated chat spaces in a virtual lounge, or a separate theater for exclusive sessions.

Promotional Ads or Signage to Increase Visibility: If your virtual platform has signage in online public environments, you can offer speakers signage to increase their brand's or latest product's visibility. They may even decide to take on a sponsorship role.
Booth Space to Sell Sponsors: Just like in-person events, some select virtual platforms offer exhibition halls and booth spaces. This is a good place for speakers representing companies to drive sales, revenue, or brand awareness. You can negotiate booth size, signage, content, and even premium booth placement with speakers and their brands.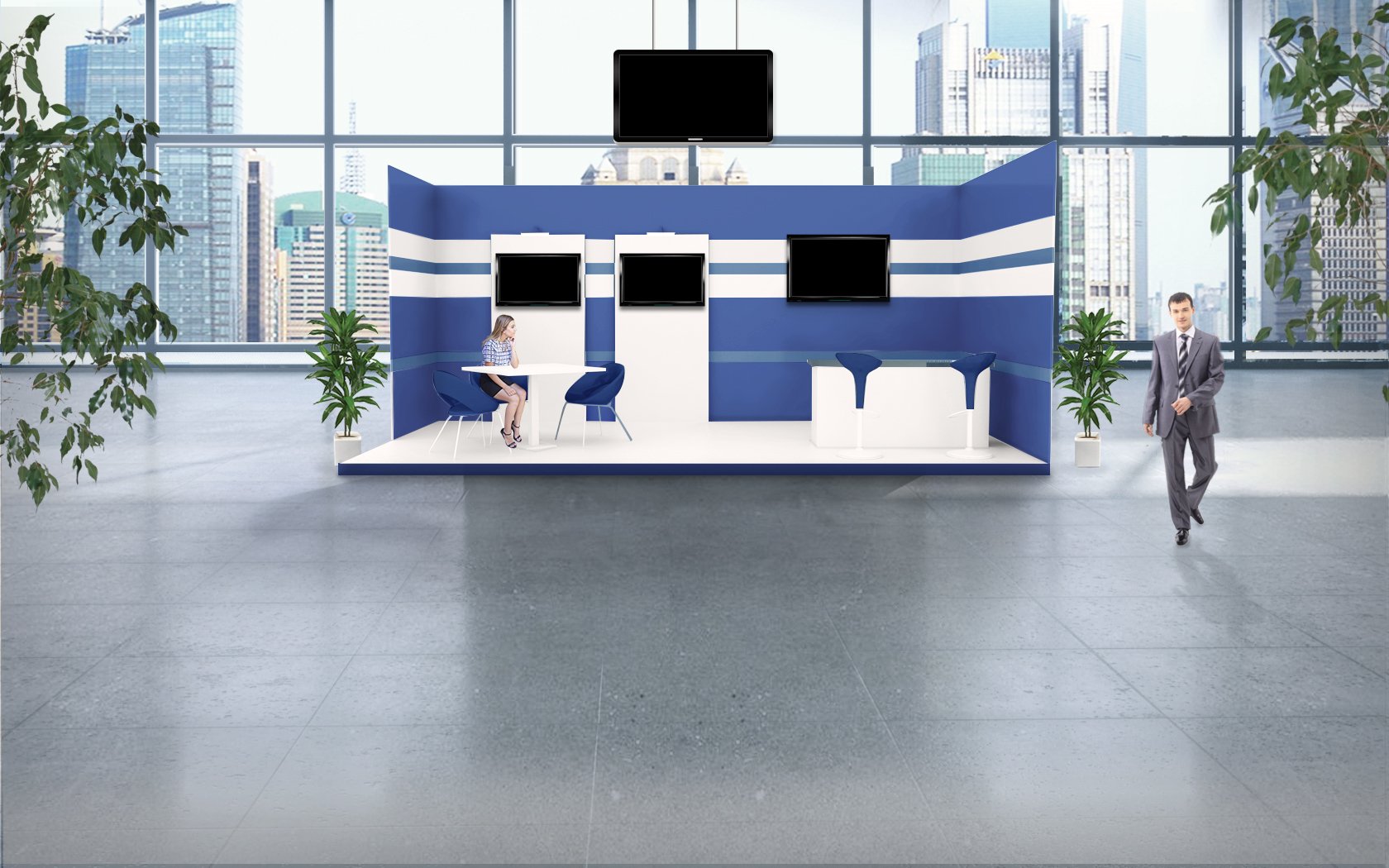 Pro Tip: If one of your virtual summit goals is extra liquidity, learn how to generate more sponsor revenue today.
3. Invite Speakers and Lock Them in (with E-mail Template!)
Now that we have our incentives all lined up, locking in speakers boils down to 3 things that we will break down step-by-step:
Organizing outreach efforts

Sending e-mails and promotions

Locking them into a time slot
Organize Speaker Outreach
Before you haphazardly dive into an e-mail frenzy, you should lay out all of your potential connections and cold sales in a legible, easy-to-read format. Google Sheets is the most convenient platform to organize your data, but you can also integrate your project management into online tools like Slack.
In a new tab, open our Outreach Progress Tool (inspired by Tom Morke's speaker tracker), click on File followed by Make a Copy. Rename the tool with your company/event name and start keeping tabs of your speaker progress today.

The tool includes:
Your potential speaker's name, e-mail address, short bio, link to their website/blog, and the topic you would like them to speak about

Your connection (colleague, 3rd degree, cold sale, etc.)

The status of their e-mail invitation (yes, no, pending, confirmed, denied)

The date of your initial chat/interview

The category of speaker (speaker, sponsor, affiliate, etc.)
Send Out Guest Speaker Invitation E-mails
Next, it's time to launch those e-mails. On average, make sure to give yourself 2-4 months before the event.
Keep in mind that speakers won't face the typical event checklist: purchasing airfare, hotel, blocking out meetings, etc., so planning doesn't need to start a year in advance.
However, having speakers locked in as early as possible will help you market the event.
Here is our suggested e-mail template to invite a speaker to your conference:
Hello (Potential Sponsor),

Name of company is launching our first ever, second, annual virtual event called Name of Event for number # of prospective attendees on date.

I've seen your work in the Industry Name and found your insights about your Project Name extremely valuable. *Insert comment of something you found interesting.
We want to offer this same type of value to our attendees and would be thrilled to feature you as a speaker at our event.

We are currently inviting industry name experts to help your mutual target market become more successful (gain wisdom, grow) in the field by providing innovative information about topics/vision of virtual event.

If you are interested in taking part in the event, we offer several different flexible speaking options that you can reference in the attachment "Speaker Handbook". We can discuss the details through e-mail or over a quick call. I am available to chat on (give a window of time on 2-3 different days).

I look forward to hearing from you and would love for you to be a part of this inspirational event!

Warm regards,

(Your signature)
If you haven't heard back in a week, keep trying once a week without being too pushy. Thought leaders tend to be very busy, and it is possible that they glossed right over your e-mail the first time.
By providing the Speaker Handbook listed above, they will already have information about their:
Benefits

Speaking Options

Session Information

Logistic Information
Make it as painless as possible for speakers to say yes and you will receive a quick and resounding yes!
Follow Up with Promotional Material
Once speakers have agreed to commit their time/information to your event, send them back a welcome e-mail with all of the promotional material they will ever need!
I mean, seriously, everything.
Personalized graphics with their faces on them, their individualized sign-up landing pages, even a calendar where you conveniently schedule their optimal post times on social media.
If you have signed speakers up as affiliate promoters, they might not need to be spoon-fed promo material. For the rest of your speakers, a little bit of effort goes a long way on the marketing front.
Pro Tip: If you want your virtual event to have the look and feel of an in-person event, you can send speakers T-shirts (that they might even wear in their videos), mugs, and a little pamphlet with all the event details!
Lock in Your Speakers
Once you have a confirmed YES from your speakers and you've decided what responsibilities they are going to take on, update their status in your Outreach Progress Tool or project management tool and find out what time slot will work for them in your event calendar.
Phew! You can breathe now. With great speakers locked in, your event is sure to be a raging success.
Locking In Speakers for Virtual Events Made Easy!
If you use the tools we went over in this guide, you'll hook, line, and sink a great line-up of speakers in no time!
For all you skimmers out there, the following was covered in this guide:
How to identify viable speakers for your event

How to incentivize those speakers to participate

How to lock speakers into your virtual event
If you're looking for a virtual summit software that offers strategic incentives for you to accumulate sponsors (and even make a profit), sign up for a 6Connex demo today.
6Connex Speaker Tools: